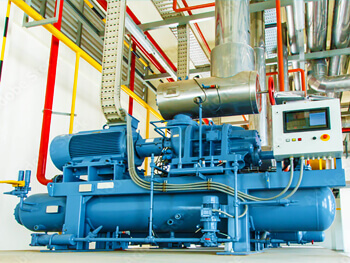 Chillers are a critical part of your facility infrastructure and keeping them in proper working order is essential to maintaining the comfort of your building occupants.
Further, when a chiller is running optimally, it can also help significantly reduce your operating costs by increasing energy efficiency.
EMCOR Services Betlem is one of the most experienced providers of chiller services in the state of New York. Whether you're in need of replacements, repairs, enhancements, or upgrades, count on us for premium chiller solutions.
Extensive Expertise with a Variety of Equipment
Our chiller team includes EPA-certified professionals and factory-authorized experts who are backed with the latest tools and technologies. They work with virtually all chiller brands and have hands-on knowledge servicing machines from an array of manufacturers, including: