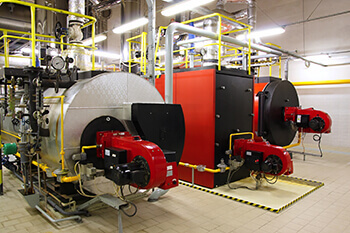 Deciding to service, upgrade, or replace your boilers can help significantly improve system operation while minimizing the possibility of equipment breakdown or failure.
At EMCOR Services Betlem, our factory-trained and certified boiler technicians can provide a full-suite of maintenance, service, and replacement solutions— customized to the unique needs of your facility.
Comprehensive Boiler Solutions from Proven Experts
From the waterside to the controls and everything in between, you can count on us for exceptional boiler service. Our technicians have extensive, hands-on experience working in a variety of commercial and industrial properties.
Their expertise covers a complete range of equipment and systems, including: